Drive for Dettendorfer Spedition
Reasons for working with Dettendorfer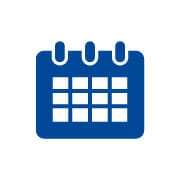 Chartering
Continuous chartering at fair conditions with first-class credit rating
Dispo Team
Efficient vehicle deployment through our experienced dispatch team
Cycle
National and international round trip cargo transports
Accessibility
Our forwarding agent is available for you day and night for all problems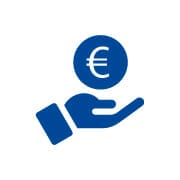 On time payment
On-time and reliable payment according to agreement
Your partner for freight forwarding and logistics
Spedition Dettendorfer – Your logistics service provider since 1825
Become a transport partner
Apply now!
Become a carrier for Dettendorfer
We are looking for competent carriers who are interested in a fair, long-term cooperation with our company. That sound like you?
This is what you can expect at Dettendorfer:
Continuous, year-round chartering at fair conditions
National and international round trip cargo transports
Round trips nationally, especially for the beverage, paper and steel industries
Long-term and fair partnership with a constant contact person
National and BeNeLux v.v., Austria v.v., Italy v.v., England v.v.
Efficient vehicle deployment through our experienced dispatch team
Weekly freight payment with a payment term of 14 days possible
Punctual payment according to agreement
Best credit rating of a family business – Creditindex 135
Washing and refuelling facilities as well as repair service at three own locations
Telematics systems free of charge
Rental of certified trailers incl. Maintenance and inspection work
You are a…
…Transport entrepreneur with interest in a long-term cooperation in the national and international logistics?
… Transport entrepreneur with own certified trailers or Joloda trailers for use in the beverage or paper industry or interested in renting Dettendorfer equipment?
Interested? Use our online form to become our new transport partner!
Become a transport partner
Apply now!
We look forward to your enquiry!
Through our logistics specialists and partner experts, we have become the leading provider of forwarding services. Dive into our history to see why Dettendorfer offers you so many advantages in the transport business.