TRANSPORT & FREIGHT FORWARDING
Details of transport and forwarding services
FTL/LTL - partial and full loads
All or nothing, that is our motto for 100% dedication around your transport service. It's a different story with the charges, because here it doesn't always have to be 100 %.
Dettendorfer takes care of both partial and complete loads for you all over Germany and within Europe. We take care of customs and Intrastat clearance as well as DAA clearance. For FTL/LTL loads, we use loading containers certified in accordance with DIN EN 12642 and also offer the corresponding Euro pallet exchange.
We work for these industries:
Consumer products
Beverages/Wine and Spirits Specialised Trade
Wood, wood-based materials industry
Paper and printing products
Mechanical engineering, export industry, trade
Our fleet for partial and full loads:
Tarpaulin truck standard, lightweight construction, sliding roof
Long truck (type 1)
Joloda and screw wedges for roll paper transports
Open trailers for timber and structural steel
Benefit, like numerous customers, from industry and trade before you, from our long years of expertise in the field of part and full loads as well as our flexible transport solutions.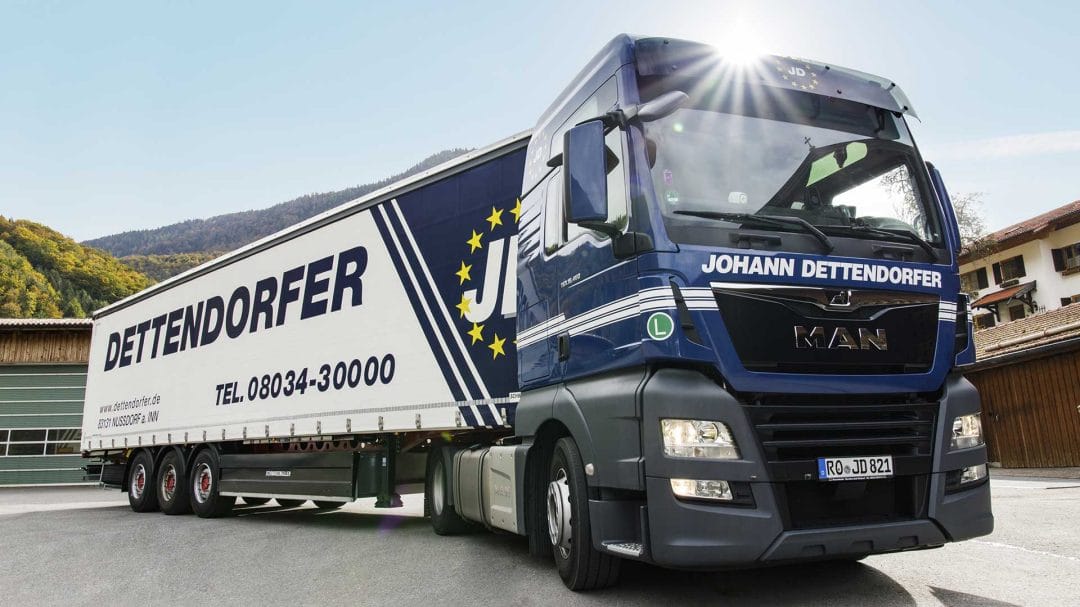 Own fleet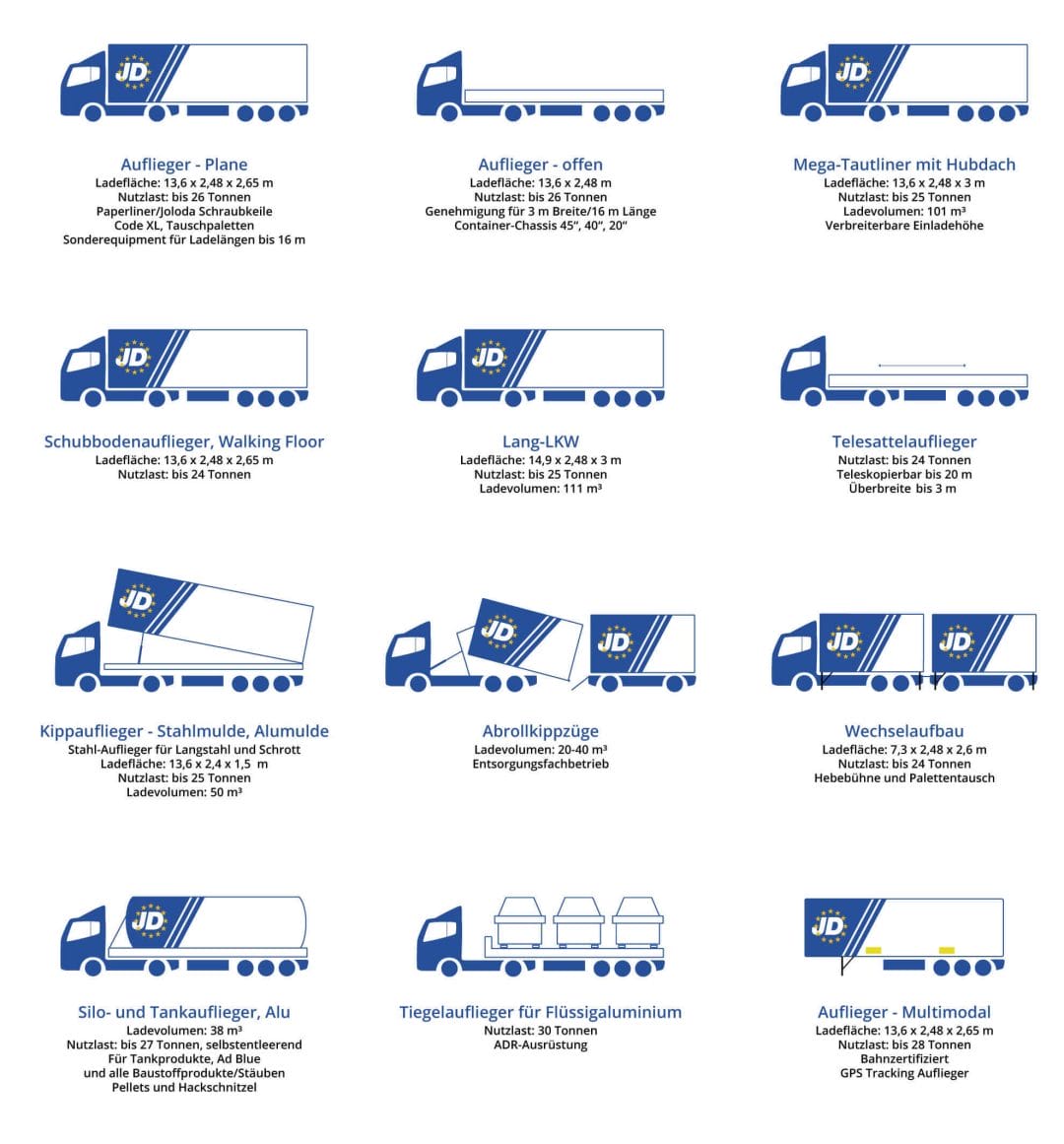 Certified waste and recyclables transport
Waste also needs to be removed properly – especially waste, because there is a reason why special collection and disposal regulations apply to it. Of course, we at Dettendorfer always adhere strictly to these specifications and offer you a fully comprehensive transport service within this framework. We transport dangerous as well as non-dangerous waste and dispose of it properly.
Spedition Dettendorfer is a certified waste management company according to EFB § 56 of the Recycling Management Act. We carry out waste transport in accordance with the Ordinance on Specialised Waste Management Services for companies, institutions and associations and are also happy to be your partner for waste transport that is both reliable and compliant with the law.
Through us, you can have both bales and loose goods transported and, thanks to our ALBO permit, also to and from Italy.
For our varied service, we use tippers up to 50 cbm, silos and tipping silos as well as walking floors, tarpaulins and hoops from our fleet. All in all we use effective equipment for reliable and individually tailored waste transport.
Transport for the automotive industry & suppliers
As an established transport company with years of experience, we offer you transport services with a high degree of specialisation. The automotive sector is just as interesting for customers of this specialised transport sector as it is also covered by our special equipment and expertise.
For the transport of your goods, we use special trucks from our own fleet and meet all the requirements of our clients from the automotive industry and their suppliers.
Our fleet – Automotive needs special automobiles:
Megatrailer with lifting roof
Long truck (type 1)
Liquid aluminium in special crucibles
Widenable trailers for special transports under tarpaulin
Trailer pool for JIT/JIS processes
In addition to special vehicles, other highly specialised services are also available for you at Spedition Dettendorfer. Additionally to the transport we offer you the integration into your supply chain management as well as the supply and disposal "Just in Sequence" or "Just in Time".
Steel and scrap transport - heavy transport made easy
Steel and scrap transport focuses on heavy goods, which reach their destination much more easily for you with Spedition Dettendorfer. We offer you specialised transports for your goods, which we carry out reliably and safely with the help of targeted equipment.
You can entrust us with all common steel transport goods. We transport shaped and bar steel up to 20 metres in length, steel packages, steel groupage, sheets and tubes as well as coils on pallets for you.
For this purpose, we use highly specialised equipment for the adequate transport of your steel goods:
Tarpaulin and bows 13.60 with excess length permit
Telesaddle up to 20 metres long
Steel trailers for overlengths
Scrap semi-trailers up to 13.60 metres with overlength permit up to 16 metres
Open plateau trailers
Professional transport for your bulk goods
Entrust the Dettendorfer freight forwarding company with the transport of your bulk goods and rely on the experts. We transport mill scale and slag for you with experience, the right equipment, always reliably and according to your specifications.
When transporting bulk goods, careful handling of the cargo and precise knowledge of the cargo properties are important. In addition to our many years of expertise in the field of bulk goods transport and our expert team for these demanding tasks, we rely on precisely fitting, efficient equipment for this transport service:
32 + 48 cbm rear tipper with discharge trough
Silo and tipping silo
Sewage sludge transport
Container – rail-loadable for combined road & rail transports
Bulk foodstuffs, pellets, granulates or various powdery substances – with our bulk goods transport, everything arrives safely where it is supposed to be.
Express services - when things have to move fast
Time is money, especially in transport, this catchphrase comes up again and again. Our express transports are the right service for you if your transport goods have special priority and cannot wait any longer. The time factor is essential when it comes to time-critical transports. We have just the right service for you and your tight schedule.
This means that your time-critical transports arrive more quickly.
Not all transports can be carried out in the usual time, but require special attention in terms of handling time. This is exactly the attention you get at Dettendorfer. Our express transports manage what "normal" transports cannot: the full delivery process in a much shorter time. And so we also keep short delivery times within all of Europe for you
Dettendorfer takes care of your time-critical transports in vans and trucks up to 3.5 tonnes.
By using these transport vehicles, we can travel quickly and flexibly and thus arrive earlier.
On request and depending on the needs of the freight, our express transports are also available with double crews.
We take care of the delivery of your time-critical transports throughout Europe.
Shipment tracking - an extra service that delights our customers
Transport is good, control is better? With our shipment tracking service, you can always track where your shipments are currently located! To always know what arrives where and when, a service that is well received by many of our customers.
The basis for our in-house consignment tracking is the telematics system that we use in all our trucks. It enables precise tracking of your active transports, allows consignments to be traced and thus also the notification of your consignments. This way, you know everything about the status of your current shipments and when you can expect delivery.
This means that you can look forward to maximum transparency in the execution of your transports with Spedition Dettendorfer! Please contact us if you have any questions.
Your request
Free of charge and without obligation
LOGISTICS & WAREHOUSE
Logistics & Warehouse Details
Warehouse logistics
Logistics is not possible without the right storage facilities. You know that too, which is why you are looking for suitable ways to organise your warehouse logistics with the right services and premises? We have the right answers and solutions. Spedition Dettendorfer offers warehouse services at no less than five different locations:
D-83126 Flintsbach/Inn (3,000 sqm)
D-83088 Kiefersfelden (8,000 sqm) / our tank farm is also located at this site
D-21502 Geesthacht (4,500 sqm)
D-07333 Unterwellenborn-Könitz (500 sqm)
I-37137 Verona (1.000 sqm)
For this purpose, we offer two outdoor storage areas, one in 83088 Kiefersfelden with an area of 10,000 square metres and another in 07333 Unterwellenborn-Könitz with an area of 230,000 square metres.
However, we not only offer you the pure storage space or the premises, but also the associated services around adequate storage:
Our covered warehouses, consisting of block and rack storage, are temperature-controlled and alarm-secured.
We carry out all relevant storage work for you on site, such as palletising, labelling, picking and neutralising.
We also take care of the digital goods, article and storage space management for you at our locations.
The offer at the Unterwellenborn-Könitz steel warehouse also applies to the handling of long products up to 25 metres in length and a package weight of up to 5 tonnes.
Fuel depot
All important facts about our tank farm in Kiefersfelden at a glance:
Block train deliveries thanks to rail siding
Capacity:

7 million litres of gas oil
3 million litres of biodiesel
0.25 million litres of polar diesel
In addition to the pure storage of diesel and oil, we can offer you a variety of additional services in our tank farm:
Use as a bonded warehouse
Additivating, colouring, admixing
End point dosing for flexible additivation
Digital document and loading release
Digital warehousing and customs supervision
Steel, scrap and bulk logistics
Spedition Dettendorfer has a wide range of logistics services, for steel as well as scrap and bulk goods. For the proper, reliable transport of such goods, suitable storage facilities and logistics services are of course also eminently important. And this is exactly what you can plan for at Dettendorfer when it comes to your steel, scrap and bulk logistics.
To this end, we maintain three locations in Unterwellenborn-Könitz (Thuringia), Kiefersfelden and Landshut (both in Bavaria), where we offer a wide range of logistics services:
Storage of long steel up to 25 metres
Digital document and batch management
Processing, picking, labelling, quality control, colouring
Handling, storage, processing of scrap of all kinds
Handling of harmless bulk goods
Delivery JIT/JIS with stock monitoring at the recipient's premises
Our equipment for handling steel, scrap and bulk logistics – optimally prepared for everything:
Mobile scrap shear
BImSchG-approved storage areas
Rail siding for incoming and outgoing goods
Envelope technology
Liebherr/Sennebogen handling excavator with magnetic crossbeam
Large forklifts up to 32 tons
Own shunting locomotive
Handling equipment excavators, loaders, conveyors, elevators
Value Added Service
Transporting goods from A to B is not always the end of the story. From experience, we know that there is more to loading goods properly, operating means of transport correctly and also handling document management appropriately. The Spedition Dettendorfer freight forwarding company has considerably expanded its services and, with its Value Added Services, offers a custom-fit service package for you and your perfect logistics process.
The value-added services go beyond simply transporting your goods with our vehicles, starting with the possibility of using our various warehouse locations with diverse additional services, such as quality inspection, processing, packaging, finishing and many more.
At our locations with rail sidings, we also offer freight transfer from rail to road or the other way round and can also take care of the cleaning of railway wagons for you.
Your advantages: With our Value Added Services, you benefit from the full range of our services. You place all important work steps around your deliveries in experienced hands and have a reliable contact person for everything, who is available for you 24/7.
Cleaning and repair of railway wagons
We offer cleaning and repair of railway wagons (scrap wagons with hinged doors) with mobile technology at the Könitz site. We work with a mobile excavator equipped with a so called weed broom with extension arm and quick-change system for a ditch clearing bucket as well as a swivel rotator. Thus, wagons can be cleaned thoroughly and efficiently.
Rail siding
The Dettendorfer Group has relied on combined transport between rail and road for many years. In order to ensure access to different modes of transport in the future, the focus was placed on own track access. At the Kiefersfelden, Könitz and Verona sites, it is possible to transfer goods from rail to road or the reverse.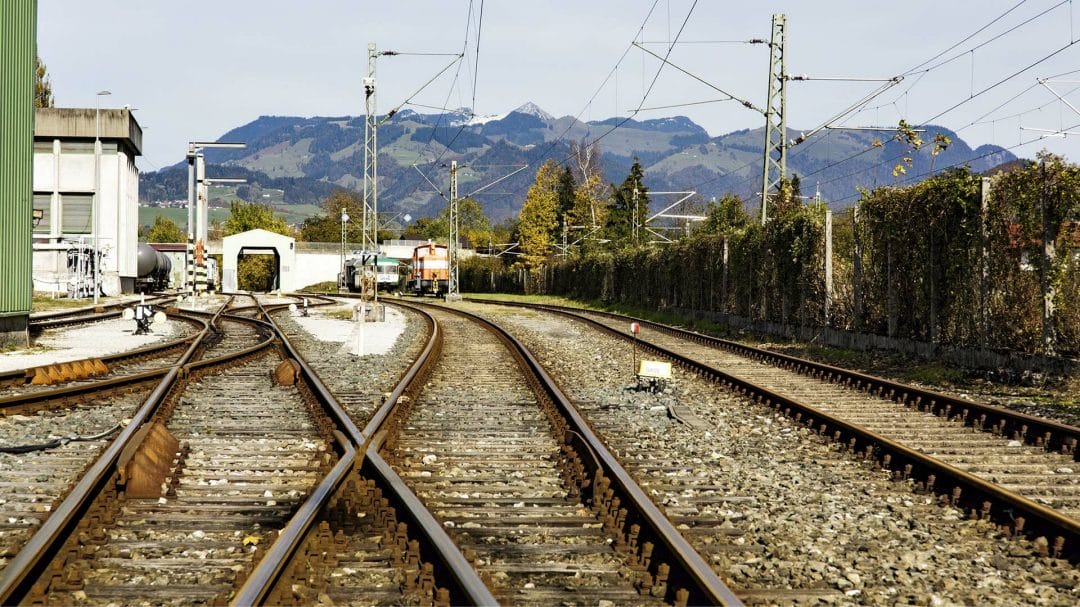 Your request
Free of charge and without obligation
SERVICE & TRADE
Learn more about the details of service and trade
Fuel trade - diesel and heating oil for Bavaria and Austria
Spedition Dettendorfer offers a wide range of logistics, warehousing and trucking services. Our portfolio also includes fuel trading. Thanks to our fleet of vehicles and our tank farm at the Kiefersfelden site, we are able to carry out wholesale trading in diesel, biodiesel, heating oil and polar diesel.
However, our tanker fleet also makes us flexible for logistics and trade in fuels beyond this location. We offer their delivery throughout Bavaria as well as Austria, supported by our own tanker fleet.
With us as a direct contact for fuel trading, bulk buyers with longer terms can make flexible price arrangements.
Car yards - On the road with Dettendorfer
At our car dealerships in Raubling near Rosenheim and (on the other side of the Austrian border) in Kufstein, we are also available for you on the road! Lots of service, direct access – get to know our car dealerships in detail here:
Inntaler Autohof Raubling (near Rosenheim)
100 truck parking spaces + car parking spaces
Vignette for Austria
Direct connection to the Inntal motorway (A93) towards Rosenheim/Austria
All common fuels
Planned expansion for e-mobility
Gastronomy, sanitary facilities, shop
Contact:
Phone: +49 (0)8035 9019-20
E-mail:
Web: www.inntaler-autohof-raubling.de
Inntal Logistics Park Kufstein (Austria)
Open 24/7
Direct transport connection to the B171, B173 and A12
Fully automated processing with short waiting times
Includes truck checkpoint for a safe, smooth onward journey
Contact
Phone: +43 (0)5372 90828
E-mail:
Web: www.inntaler.cc
Dettendorfer Truck Service - Always good and safe on the road
What would logistics and transport be without well-functioning trucks? Our vehicles are the basis for a smooth and, above all, safe operation. That's why Spedition Dettendorfer offers a professional, versatile truck service at three locations, so that you can be safe on the road too.
Our locations – Here you can find our truck services:
Nußdorf am Inn in Upper Bavaria
Flintsbach am Inn in Upper Bavaria
Unterwellenborn-Könitz in Thuringia
Our services for your vehicles
We take care of all the important tasks involved in keeping your truck running smoothly, from washing and cleaning to repairs and refuelling.
We can also carry out inspection and maintenance work such as speedometer and brake checks professionally for you and your safe onward journey. Our technical and professional service extends to TÜV, HU and SP and applies to all brands.
Truck purchase and sale
Our fleet is constantly on the move and not only on the road, but also in terms of staffing. We are always offering vehicles for sale or buying new or used vehicles. You would like to buy or sell a truck? Contact us, we will make you a good offer for the purchase of your commercial vehicle. When you buy a truck from Spedition Dettendorfer, you can of course look forward to a vehicle in top condition. Our trucks are permanently maintained by experts and kept in optimum condition.
Truck rental
But it doesn't have to be a purchase. We also offer truck rental of tarpaulin trailers and tractor units. In this way, we offer you easier access to a vehicle that is ideally suited to your requirements. At the same time, we would like to expand our partner network in the course of truck rental. A win-win situation, for which you are welcome to register here: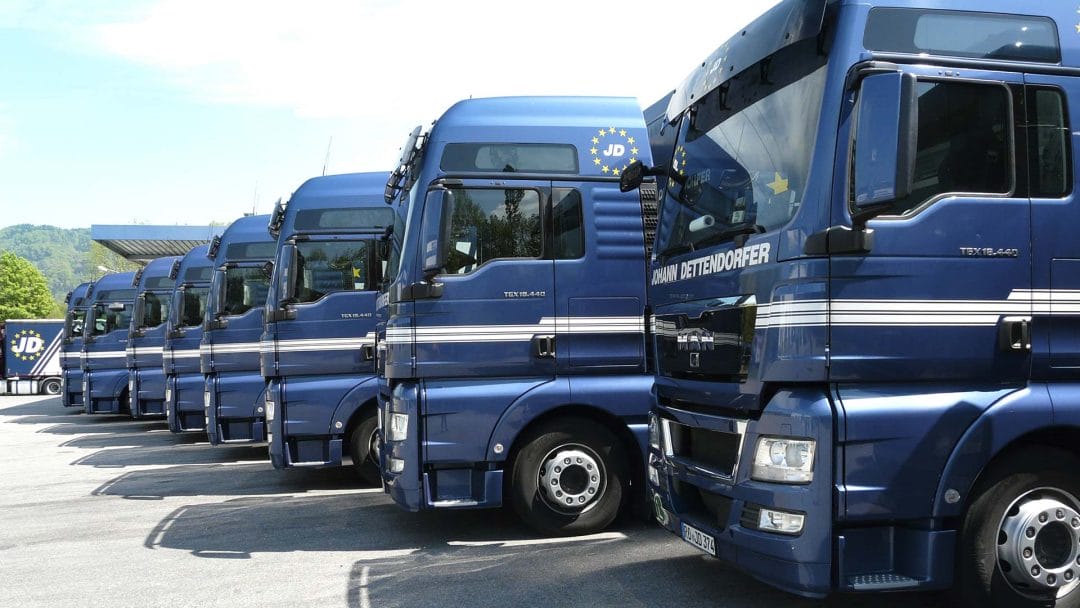 Truck rental
Real estate
Dettendorfer Real Estate
Dettendorfer Immobilien is entrusted with the management and further development of properties acquired for its own portfolio. Real estate management at a wide variety of locations guarantees the sustainability and stable value of the Dettendorfer Group with its multi-layered areas of activity. For example, Dettendorfer Immobilien's real estate portfolio includes not only commercial and logistics properties, but also residential development for Dettendorfer Group employees and investments in energy-related measures such as photovoltaic systems.
Commercial and logistics space at various locations
Dettendorfer Immobilien gradually aligned plots of land and existing areas into representative commercial and logistics spaces located in the municipalities of Nußdorf, Flintsbach, Raubling, Kiefersfelden, Kufstein and Könitz/Saalfelden-Rudolstadt. These real estate locations guarantee long-term sustainability and stable value in synergy with the Dettendorfer Group's competitiveness. Particularly noteworthy here is the establishment of the Dettendorfer Spedition headquarters in 2000 with the occupation of the forwarding building with workshop and sufficient open space in Tiefenbach/Flintsbach, as well as the expansion of the existing properties to include tank and logistics space in Kiefersfelden in 2008.
Living space for employees of the Dettendorfer Group
Dettendorfer Immobilien also offers housing for Dettendorfer Group employees in both Vogtareuth and Kiefersfelden. Dettendorfer Immobilien is committed to continue expanding the range of different units for individual living needs of our employees.
Commercial space for rent
With a first-class infrastructure and ideal conditions for companies and their employees, we offer a wide variety of commercial spaces for tradespeople:
Office space:
Administration building and gatehouse Kiefersfelden
Storage space:
Hall 3 Kiefersfelden; storage and assembly hall
Steel warehouse Könitz/Unterwellenborn; outdoor warehouse or external warehouse
The properties in Kiefersfelden and Raubling are conveniently located in the triangle formed by Munich (70 km), Salzburg (80 km) and Innsbruck (100 km) and have direct access to the A 93 motorway and hourly train connections to Munich and Innsbruck.
Parking spaces for trucks:
Inntaler Autohof Raubling
Directly at the motorway exit, Top location on the Inntal motorway A93, exit 57 and federal road B 15 with bistro and possibility of using sanitary facilities (clean and spacious toilets, showers and washing machines).
Your request
Free of charge and without obligation